Illustrator Spotlight: Toni Yuly
Illustrator Spotlight: Toni Yuly
Happy Wednesday and welcome back to Picture Book Spotlight.
This week is a three post special!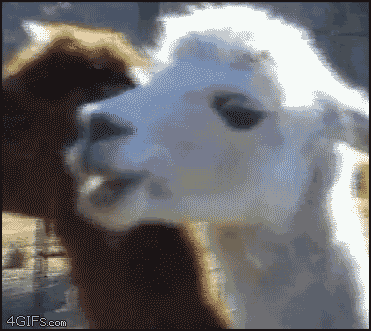 Today, we have fantastic interview as well as another giveaway opportunity--many thanks to Candlewick Press!
This Illustrator Spotlight features an inside scoop from an author-illustrator with a unique journey that I hope will encourage and inspire as you continue on your own path.
Toni Yuly is the author and illustrator of several picture books, including her newest, The Whole Wide World and Me (It's totes adorbs and totes up for grabs!)
Let's jump right in!
What's something you absolutely must have in the refrigerator or pantry?
Vegetables and fruit.
Name three things you can't do your job without.
Sleep, art supplies and chocolate.
Nature, music and kind people.
I read about your background and path to publication in your interview on Seven Impossible Things to Do Before Breakfast. I think you have an inspiring story. For those who haven't read this post, tell us a little about your journey into kid lit. Why picture books?
Well, I am 65 in October so I broke into this business in my late fifties.
Most of my life I was writing and making art, but my family growing up was not supportive or encouraging and very dysfunctional so I didn't identify as an artist. For a long time I just thought I was really odd. In college I was lost until my boyfriend asked why I wasn't an art major (since I drew all the time) and so I headed to the Art Department and finally started on my path as an artist.
In my mid-thirties (1995) I had my son. I fell in love with picture books when I started reading to him as a baby. Ever since then, I have in many small ways and some big ways been trying to become where I am today.
When my son was about 5, (he is 28 now) I started getting ideas for stories. I didn't see myself as an illustrator then. I didn't have the confidence. So I wrote and I submitted as a writer for 7 years or so. I joined SCBWI and I attended conferences and I connected with editors and I got close...but like a lot of times in my life as I was getting really close, I gave up in frustration and went back to making art.
After 7 years or so of not breaking in I needed a break, so I turned my focus back to my visual art-making and I did that until my son left for college in 2009. At that time I wanted to do something with my visual art that would be fun and so I designed greeting cards. I was still writing but I was all over the place with it. For some reason I was very focused on making cards. The one-off cards helped me develop characters and strong images...it helped me develop a graphic style I didn't know I had. Long story short, I kept selling my cards and writing and by complete randomness one day at work I met a local writer/illustrator named, Wendy Wahman. There is a lot more to my journey to publication but my answer is already way to long!
All of it.
What does it mean to have your sixth book out in the world?
I don't take doing this for granted. I try to put all of my heart into every book and especially now that I have a handful of books out there I am trying to reflect even more about what I am doing as an author and illustrator. I am always trying to grow.
THE WHOLE WIDE WORLD AND ME. Copyright © 2019 by Toni Yuly. Reproduced by permission of the publisher, Candlewick Press, Somerville, MA.
The Whole Wide World and Me is your newest book. I really enjoyed the message and artwork in this story! Where did the idea for this book come from? Give us the story behind the story.
Thank you! The idea came from a feeling I first had as a young child. It is the feeling of being tiny and big at the same time when you are outside. As an adult I associate this feeling with being deeply connected to nature, to our world. I think everyone has had this feeling, especially at the ocean when you first step onto the beach and you can almost see the curvature of the earth on the horizon…. Anyway, I have felt this feeling for a long time but it wasn't until the last few years that I thought I could actually make a book with words and pictures that was a reflection of that feeling.
I'm fascinated by the medium you use in The Whole Wide World and Me. What can you tell us about earlier drafts and the process in making this book?
The words were clunky for a long time. And one day after a long walk I came back to the studio and the words just came out...poetic and beautiful. I was so grateful because that so rarely happens for me!
As I played around with the images I started playing with perspective, tiny and big...and since that was at the heart of the book, tiny and big - it felt exciting and the book just grew out of that.
Everything is a part of something else and tiny parts make up bigger parts...seems like a simple concept but it is also kind of profound when you think in terms of our planet and the natural world and our place in it. I used mostly cut paper, torn tissue paper, ink, and collage.
What does this book mean to you personally?
The Whole Wide World and Me feels special...It means a lot to me that I was able to take that feeling and create a picture book from it. I love poetry and I love to boil things down to their essence. The book is simple and sparse but its message is deep and universal. It is about something we have all felt but maybe have forgotten...I want readers to have that feeling again...I am trying to affirm in readers of all ages something they already know, something that I think is important to all people, and of course I feel that our connection to nature (the planet) is so important to everything else we are as humans.
I love reading it at Indie Bookstores and libraries, and so I have been making the rounds locally in my area. My publisher, Candlewick, sent me to the Colorado Book and Arts Festival in Denver and it was exciting to share it with the huge community of book lovers there. I am available, world! Invite me to your book event!
What mediums do you typically prefer to use? Anything new that you have been experimenting with?
Since I wasn't trained as an illustrator it has been a huge challenge to figure out what I am doing. I love to work fast and throw stuff away but I also love process and so collage is something I am always goofing around with. I love tearing tissue paper and cutting up paper. I have always loved ink and watercolor, although I haven't used them much in my book illustrations. I have a background in fine art but have struggled to use all of my artistic interests in my illustration work and that is what I am experimenting with lately.
I'm fascinated by different authors' revision process, but really interested in what that looks like for illustrators. What can you tell us about your unique revision process?
Well, like I said I am not a trained illustrator and my background as a fine artist is all about trial and error and feeling things as I go. I never get things right the first 100 times! Seriously, it takes me a long time to get what I want in an image but I am grateful that I find what I am trying to do by doing...I don't really plan, I just dive in!
I love the advice you shared from Jacob Lawrence about working anywhere. Now that you are a full time artist and author, what does your studio or work space look like?Walk us through an average day.
I worked in the corner of tiny apartment bedrooms for most of my life but 10 years ago my husband and I bought our first small house. Then about 3 years ago I decided to build a dedicated place for writing and making art. I was lucky and it cost less than a car to have a small studio built on our property. I bought my first house at age 55 and now I have a house, a yard and an art studio! Proof you have to keep circling around who you are and what you like to do in order to make your dreams come true. Small steps forward is the best way to travel.
My average day is like this:
Get up at 5:30 and (sometimes) do a 15 minute exercise/stretching/qigong/weights routine. Make coffee (decaf.) Eat oatmeal with raisins and finish more coffee with a piece of chocolate on the side. Make a big pot of tea and walk through the backyard to my studio. On the 30 second walk I listen to the birds, look at the sky, breathe the air. There are 4 large stones in front of my studio stairs that are placed just far enough apart as to make stepping on them a bit difficult. As I slow down to step on each stone I remind myself to slow down as I enter my creative space deliberately, not rushing.
Inside my studio, I used to try to meditate, burn incense, ring bells and stuff but I can never stick to it so most days I just turn on the heater and look at email. Then I try to hide my phone and focus on creative work. If I am working on a book I focus on that, if I am not working on a book I just space out for awhile and play. At about 1, I go for a 30 minute walk and then eat something. Then I am back in the studio doing whatever until 4 or so. Dinner. Reading time. Bath. Bed.